Meet Logic Puzzles, a new riddle game by Easybrain
February 17, 2023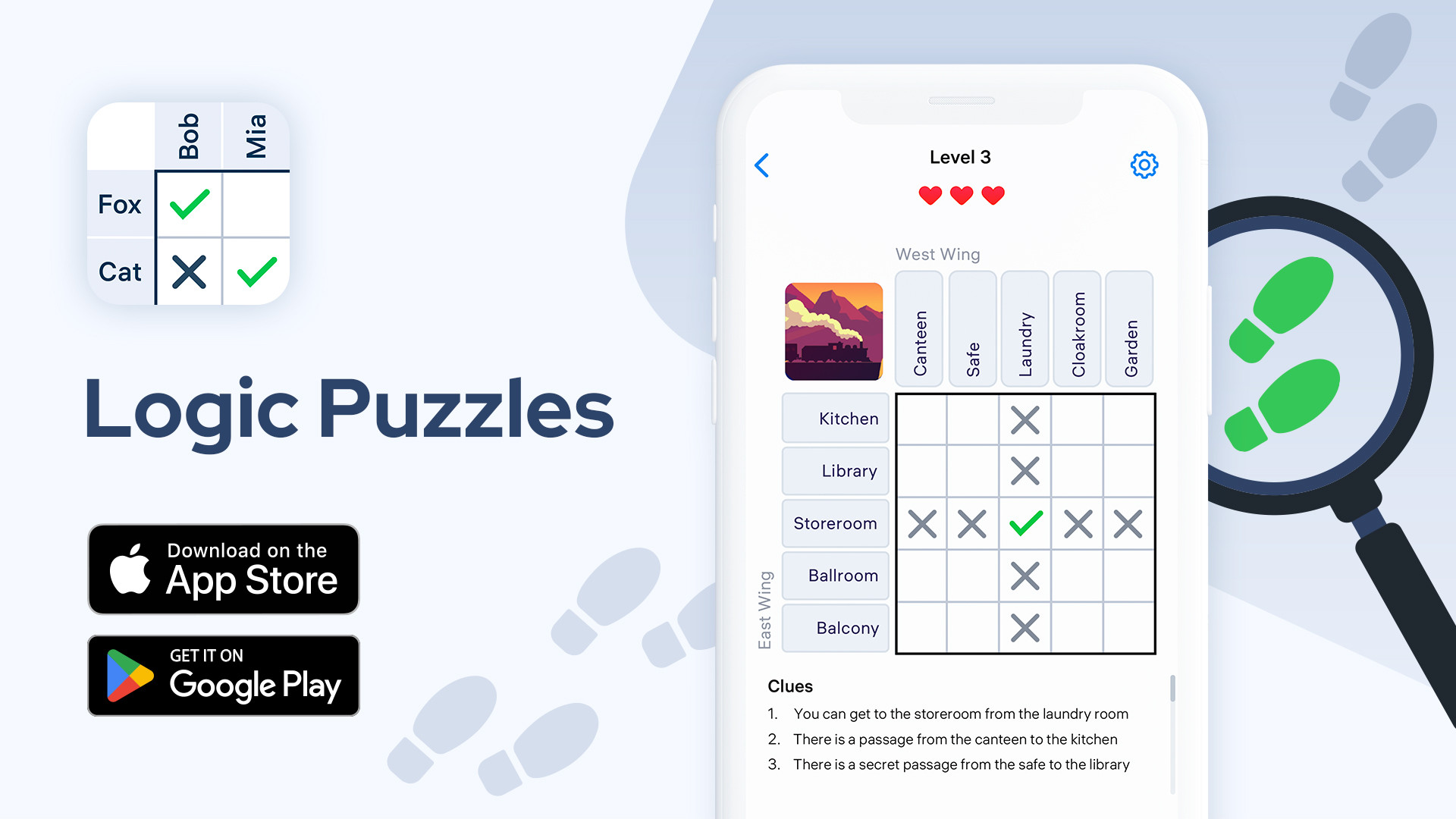 Easybrain's portfolio has been expanded with a new title! Logic Puzzles is now available on the App Store and Google Play.
Logic Puzzles is a series of brain riddles in the form of entertaining and challenging cross-logic puzzles based on a variety of thematic stories.
Players are given a grid with several categories and an equal number of parameters within each category. The goal is to correctly match all parameters in the grid using clues, logical thinking, and deduction skills.
The game takes players on a journey filled with thrilling plots, such as an investigation into the theft of a family's jewels, a vacation planning adventure, a space expedition, and many more.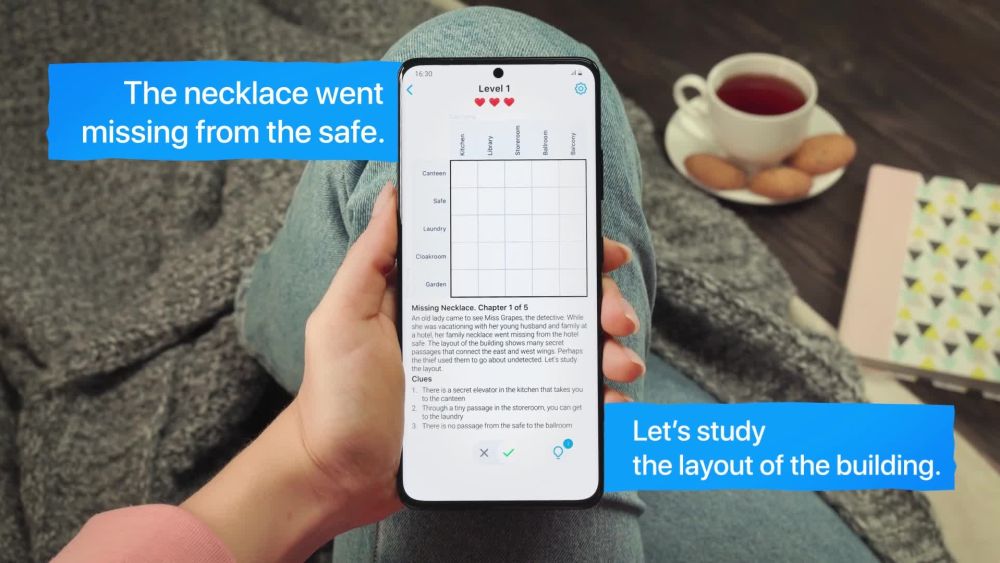 In addition to tons of puzzles available in the game, there are also Daily Challenges and Seasonal Events, which make the game experience incredibly diverse and engaging.
"Logic Puzzles is an ideal option for those seeking to enhance their cognitive abilities while having an enjoyable experience, thanks to its user-friendly gameplay mechanics and excellent level design. We are thrilled for users to solve these puzzles and advance through the stories!" — said Rostislav Shiryakov, Product Manager of Logic Puzzles.
Download Logic Puzzles now and get ready for a fun mental workout!