Easybrain's titles exceeded 1,500,000,000 downloads
March 30, 2023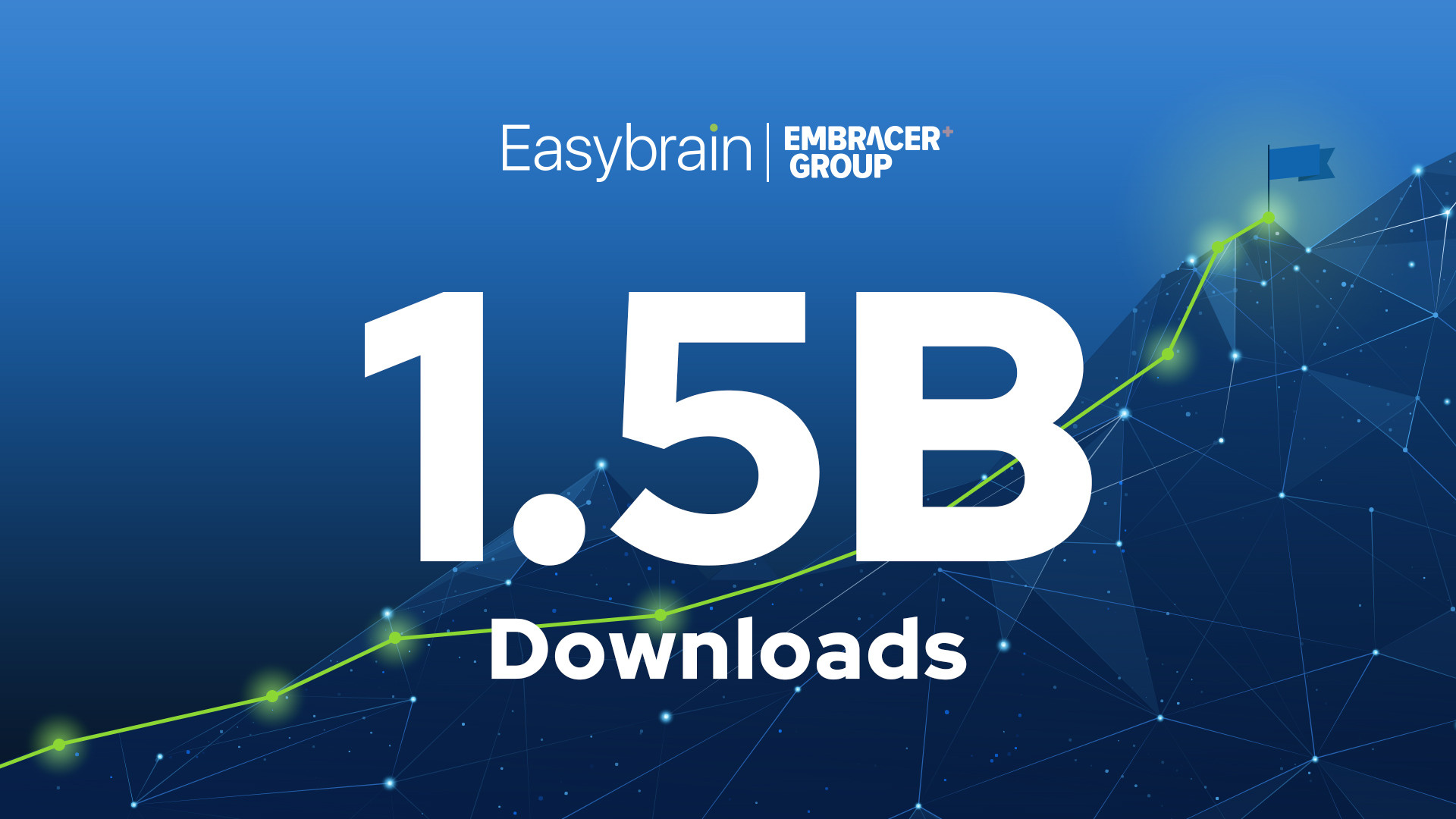 We are delighted to announce that Easybrain has surpassed 1.5 billion downloads across its entire portfolio. This outcome is another testament to our team's ability to deliver products that capture the attention of millions of people worldwide.
The volume of cumulative downloads comes from a diverse range of Easybrain's titles. Our top-tier games Sudoku.com, Blockudoku, Jigsaw Puzzles, Nonogram.com, and Art Puzzle have contributed significantly to the latest half a billion installs. Building a strong portfolio is a source of pride for us, and we are committed to expanding it with our future releases.
The consistent growth of our game downloads over the years clearly reflects the ongoing demand and positive reception from our players. We are incredibly grateful for their valuable feedback and enthusiastic engagement, which inspire us to create ultimate gaming experiences.
Although the gaming industry is facing obstacles, we keep maintaining the core principles that have fueled our progress up to this point. Our emphasis on a people-centric culture, data-driven decision-making, and striving for excellence are fundamental pillars that enable Easybrain to be ahead of the curve on the market.
"With each new milestone we hit, we're reminded of the determined efforts and unwavering dedication that drive us forward. We've got the talent, energy, and courage to take on any challenge," states Peter Skoromnyi, Co-founder and Chief Strategy Officer at Easybrain.